Consulting Fan
Posts: 140
Joined: November 11th, 2015, 8:46 am
Location: NYC
Setlocked & spoiled: yes
Contact: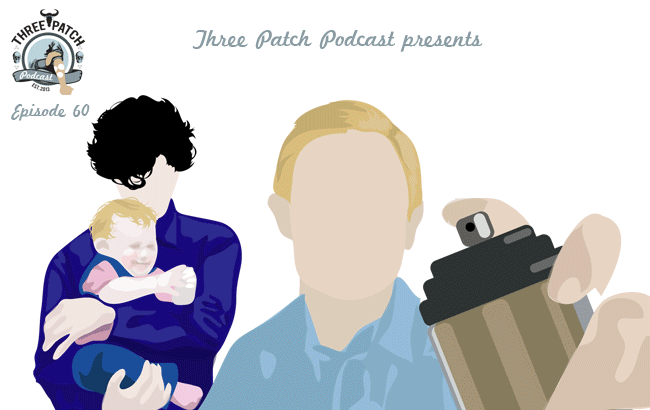 Download or stream here!
In which we talk series 4: meta, shipping, writing, reccing, top tens, and more.
Art by Fox Estacado, as always. <3
---
Client
Posts: 69
Joined: January 7th, 2016, 5:09 am
Setlocked & spoiled: yes
Contact:
Love, love, loved the episode. So glad you are making them.
If this is the last Sherlock episode, how long will you plan to continue to make episodes?
---
Client
Posts: 66
Joined: January 30th, 2016, 10:09 pm
Setlocked & spoiled: yes
Loving the discussion of fic rec lists with AlexxPhoenix42! I am already enjoying them a lot, sprinkling the rec titles in among my regular reading on AO3 which is just chronological (up to about July 2012 by now, lots of great pre s3 to still look forward to!)

Re the earlier discussion... the way all of S4 feels unreal, yet it seems like we are being asked to take it at face value... something about that really breaks the trust that needs to exist between the story teller and the audience, it disengages me as a viewer, I realize I'm not investing in the story or characters. Like supposedly John and Sherlock were "estranged" at the end of TST, but it felt fake and unreal. The shooting and beating and so on is disturbing (I don't enjoy watching violence, especially between characters that are supposed to be allies or friends) but again it feels unreal and therefore only off-putting, not "omg, how are they going to fix this??" By the third episode it became "how much more of this do I have to sit through before something real happens, they wake up, we get back to the actual story?" Euros never came across as a real character to me, only as a kind of metaphorical entity, an aspect of Sherlock or John or Mycroft or whoever. If I'm expected to accept this as an actual third holmes sibling? biggest retcon ever, not buying it. Nope. Bigger retcon than asking me to accept Mary as suddenly everyone's BFF, again, nope. Not consistent with what went before, even in S3 as wonky as that was. So I'm left feeling like I'm not even sure I want more from this show, because if it keeps on in the direction it's going, it will be even more bizarre and unbelievable and disconnected. This feeling of disconnection then also robs the hug of its impact, or the scene where Sherlock insists that John is family. The hug as a screencap, or as fan art, can acquire meaning as an illustration to a fic or a headcanon, but I had to separate it from the episode first. it's really weird, I don't think I've ever had this happen with a program I had previously been this connected to.
I have better days and worse days, and listening to TPP is a good thing, it's good to expose myself to the thoughts of people who liked the episodes, even if I feel like I watched something different. It helps me to try to loosen up my perspective a bit...
SarahTheCoat
---
Client
Posts: 66
Joined: January 30th, 2016, 10:09 pm
Setlocked & spoiled: yes
finally got to listen to the rest of the podcast. You guys are truly awesome, I want to make sure that you hear that, no matter if I'm having a good day or a bad day!

shipping segment: nobody mentioned Molly Hooper/Stella Hopkins, for which there was some anticipation during promo month. I guess maybe because they never got screen time together? but that never held any other ships back.
Thank you so much for the tender words during the mail bag segment, about people having some really difficult feelings. I know I have such a mixture I can't always anticipate how I'm going to react to any particular post on tumblr or discussion item here or etc.
A question: did anyone see anything in S4 that they thought was "historic" or "groundbreaking tv", which was heavily promoted during the leadup to S4. Whatever you may or may not have expected, did anything seem to fit that description?
thanks again, looking forward to the next podcast!
SarahTheCoat
---
---
Return to "Three Patch Podcast"
Who is online
Users browsing this forum: No registered users and 1 guest